"Hailing out of Brooklyn NYC, our next guest is a force behind the decks. By cherry-picking only the more excentric pieces from 90s Techno, Acid, and Rave, she keeps the energy high on the Dancefloor and your mind right in the zone. Her adventurous approach to mixing paired with an impeccable taste makes her a perfect addition to this season's line up of nonconformist techno rebels." – Albert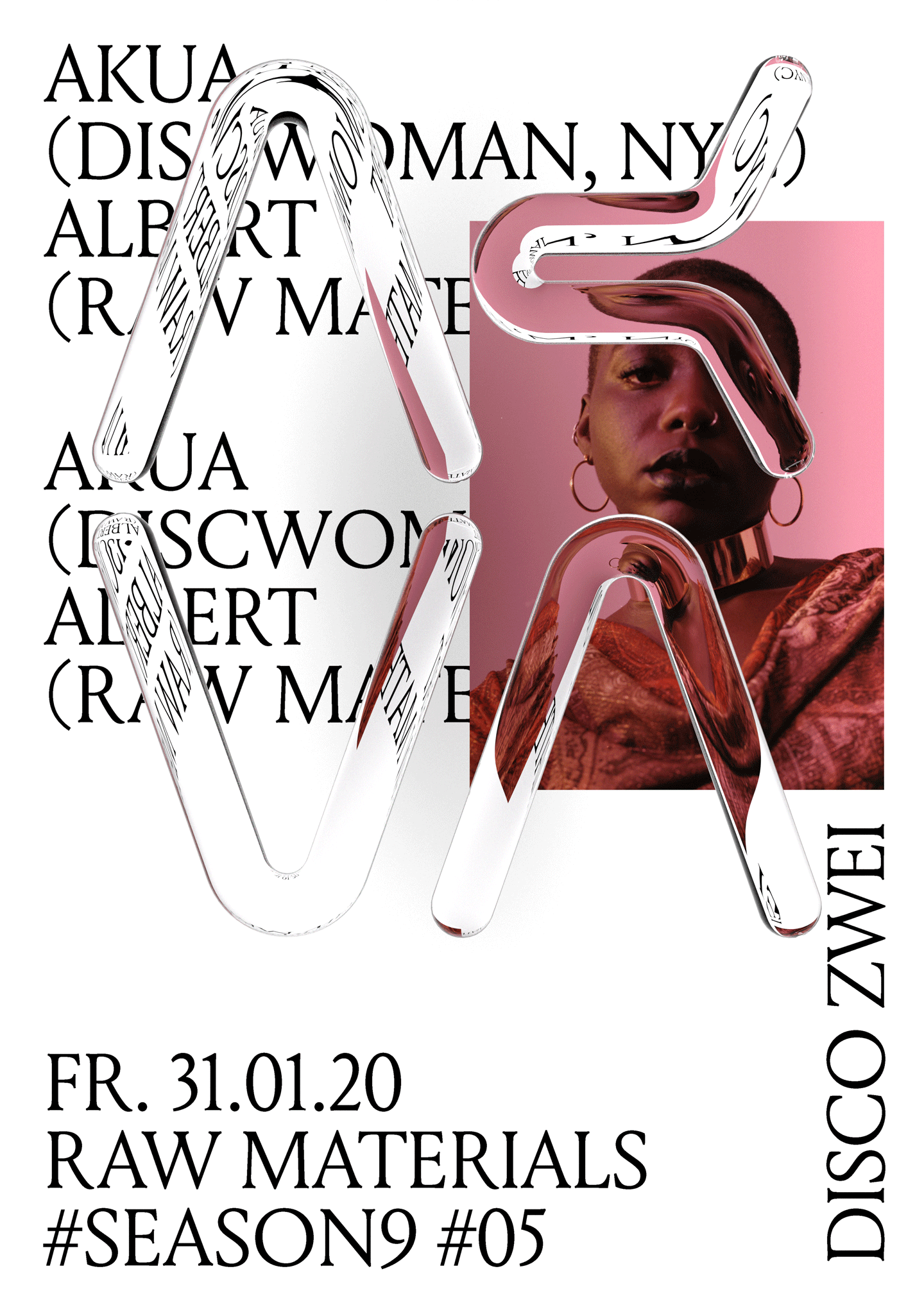 Here are the Details:
Raw Materials
Line Up: Akua (Discwoman, NYC), Albert (Raw Materials)
Date: Fr. 31.01.2020
Starts: 23:00 Ends: 05:00 Duration: 5hrs
Location: Disco Zwei, T6,14, 68161 Mannheim
But no need to let us tell you how awesome Akua is. You can just convince yourself. Take for example this recording of her Boiler Room Set in Utrecht. Its pure musical fire:

If video isn't your cup of tea, maybe you oughta check out Akua's latest mixtape for Truants. She also gave them an Interview which you can read here.