Apr. 2019 – Sept. 2019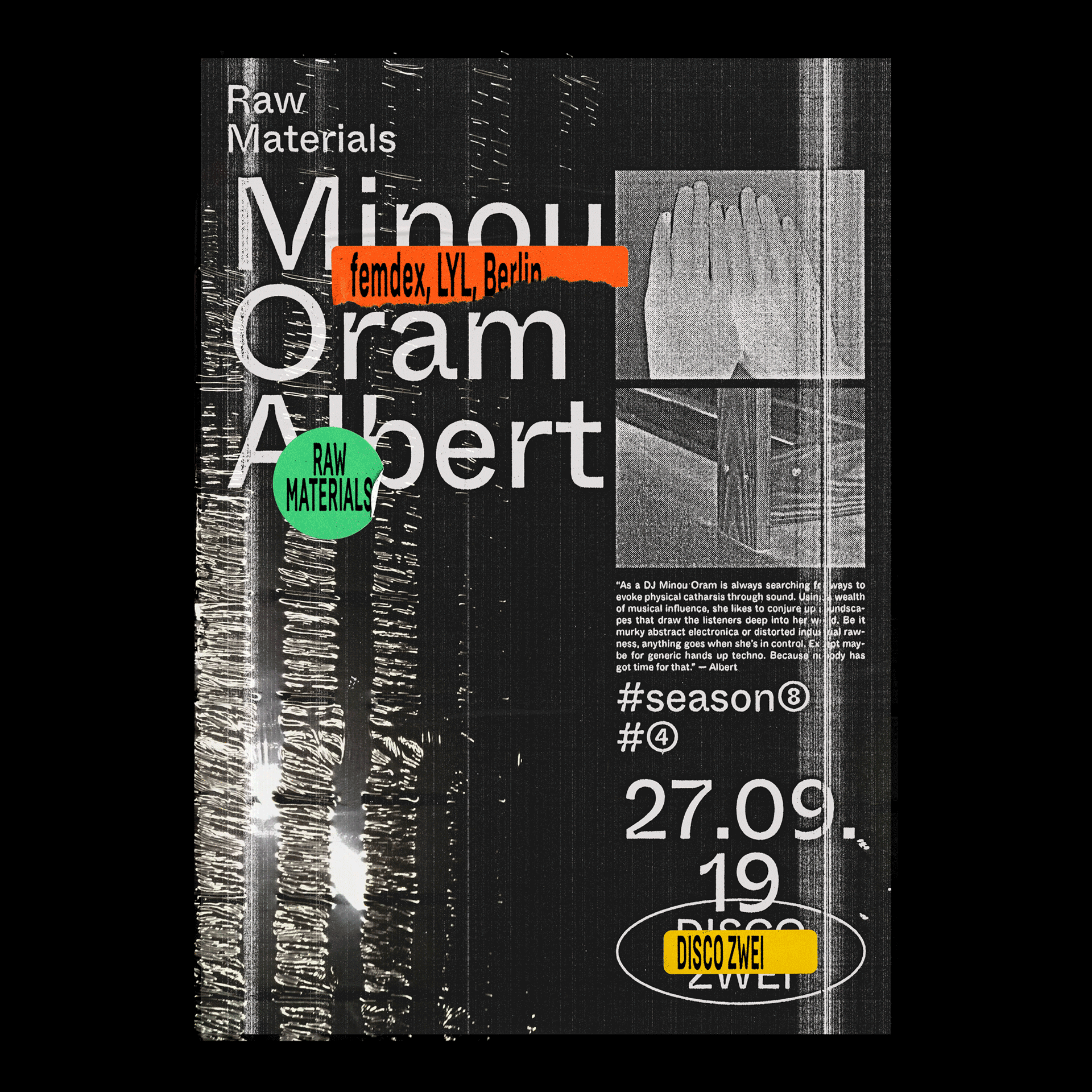 #04
Fr. 27.09.2019
Minou Oram (Femdex, LYL, Berlin)
Albert (Raw Materials)
As a DJ Minou Oram is always searching for ways to evoke physical catharsis through sound. Using a wealth of musical influence, she likes to conjure up soundscapes that draw the listeners deep into her world. Be it murky abstract electronica or distorted industrial rawness, anything goes when she's in control. Except maybe for generic hands up techno. Because nobody has got time for that.

#03
Fr. 29.6.2019
Perm (IfZ, LackRec, Leipzig)
Albert (Raw Materials)
A resident of Leipzig's very own techno Temple Institut fuer Zukunft, Perm is an expert at creating an intimate dance floor experience. Both, as a DJ and as a Producer. His DJ Sets are not overly concerned with genre restrictions but tend to be captivating excursions that border on the hypnotic. And his records on shtum, KANN and LACKRec. all have that special something that make them Staples in any techno leaning Record bag.